Nonsoom Bambangan:
The Funky-smelling Pickled Wild Mango from Sabah
Nonsoom Bambangan (also spelled Nonsom/Noonsom) holds a special place in the hearts of the Kadazandusun people in Sabah. This beloved pickled dish is crafted by preserving the jungle wild mango known as bambangan.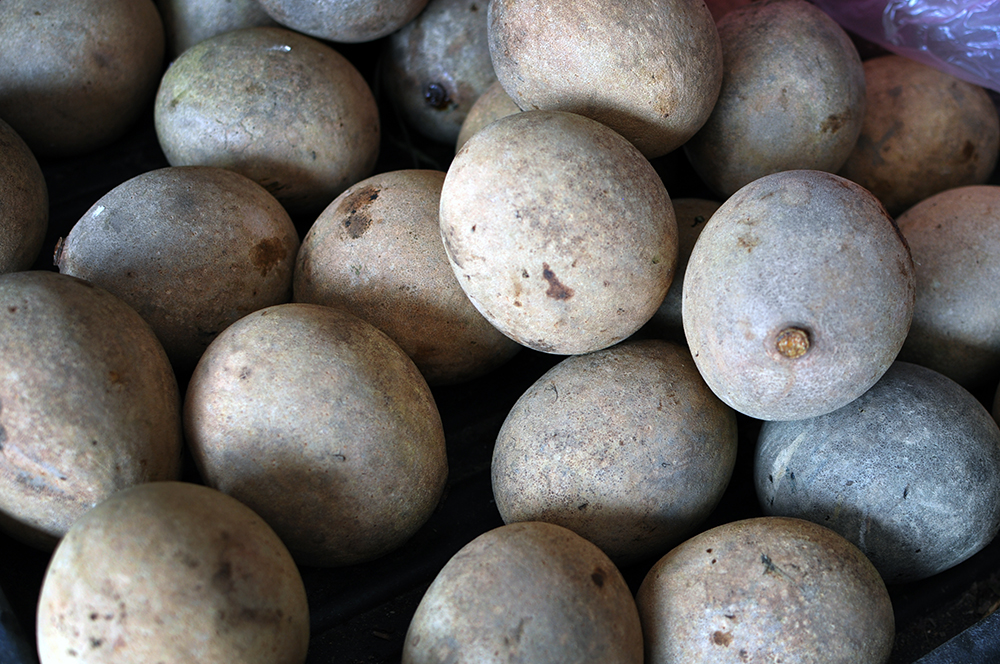 In comparison to regular mangoes, bambangan possesses a distinct character. It is more sour, less sweet, and exudes a unique fragrance. The fruit showcases a thick, dark brown skin, vibrant yellow ripened flesh, and a larger seed. Native to Borneo, the bambangan tree is predominantly found in the wild forests or scattered backyard plantings within villages. It features prominently in numerous native dishes across Sabah and other parts of Borneo.
To create Nonsoom Bambangan, the ripe flesh of the fruit is combined with grated seed, salt, and occasionally chillies. This mixture is carefully placed into glass or plastic jars, tightly sealed, and left to undergo the preservation process for at least a week before it is ready to be enjoyed.
Nonsoom Bambangan is commonly savoured as a delightful side dish that pairs perfectly with rice, vegetables, and other main courses such as fish, chicken, or meat. During the fruit season, you can easily find Nonsoom Bambangan at roadside stalls, tamu markets, and during special festivals. The tangy and rich flavours of this pickled delicacy add a delightful twist to meals, delighting both locals and visitors alike.
Whether you have the opportunity to taste Nonsoom Bambangan in Sabah or stumble upon it during your Borneo adventures, be sure to savor the unique taste and cultural heritage it represents. This pickled treasure is a testament to the rich culinary traditions and natural abundance found in this beautiful region.