Nonsoom Bambangan:
The Funky-smelling Pickled Wild Mango from Sabah
Nonsoom Bambangan ( also spelt Nonsom/Noonsom) is an absolute favourite among the Kadazandusun people in Sabah. It is a pickled dish made by preserving jungle wild mango called bambangan.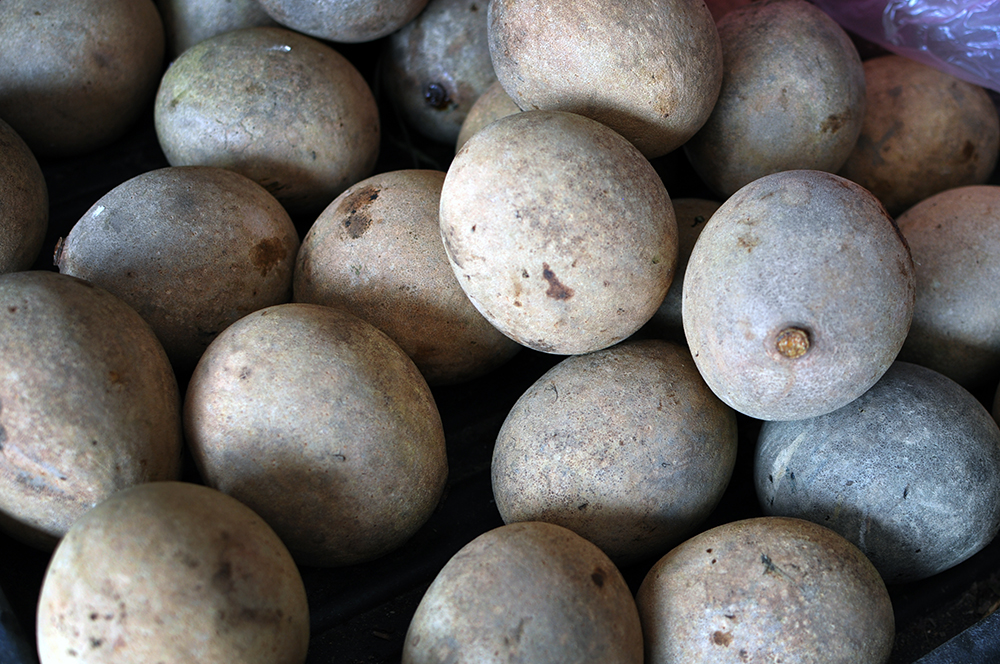 Compared to a normal mango, bambangan is more sour, less sweet and has a unique fragrant. It also has a thick dark brown skin, bright yellow ripened flesh and a larger seed. The plant is native to Borneo and can be found mostly wild in the forests or in scattered backyard plantings in villages. It is being used in many native dishes in Sabah and other parts of Borneo.
Nonsoom Bambangan is made by mixing the ripe flesh of the fruit, the grated seed of the fruit, salt, and sometimes chillies. The mixture is then put into glass or plastic jars, closed tightly and left aside to be preserved for at least a week before consumption.
Nonsoom Bambangan is commonly eaten as a side dish that goes well with rice, vegetables and other main dishes of fish, chicken or meat. During the fruit season, Nonsoom Bambangan can be easily found on roadside stalls, tamu markets and during special festivals.