Tebaloi:
The Delicious Sago Snack of the Melanau People
Tebaloi/Tabaloi is a traditional snack made from sago flour and associated with the Melanau people of Sarawak. The Melanau eat mainly sago in preference to rice due to the environment they live in. The main producing areas of Tebaloi are in the Mukah and Dalat districts. These areas are rich in fertile peat soil that favours large plantations of sago palms. The origin of Tebaloi is uncertain, but it is widely believed that it was created by the Melanau people as a snack to be eaten while processing the sago palm. Each family's recipe is normally passed down through the generations.
Tebaloi traditionally comes in a rectangular shape, yellowish in colour, and in thin slices. It is made by first mixing the dough comprising sago flour, desiccated coconut, eggs and sugar. The dough is then placed on top of a large banana leaf and flattened with a rolling pin.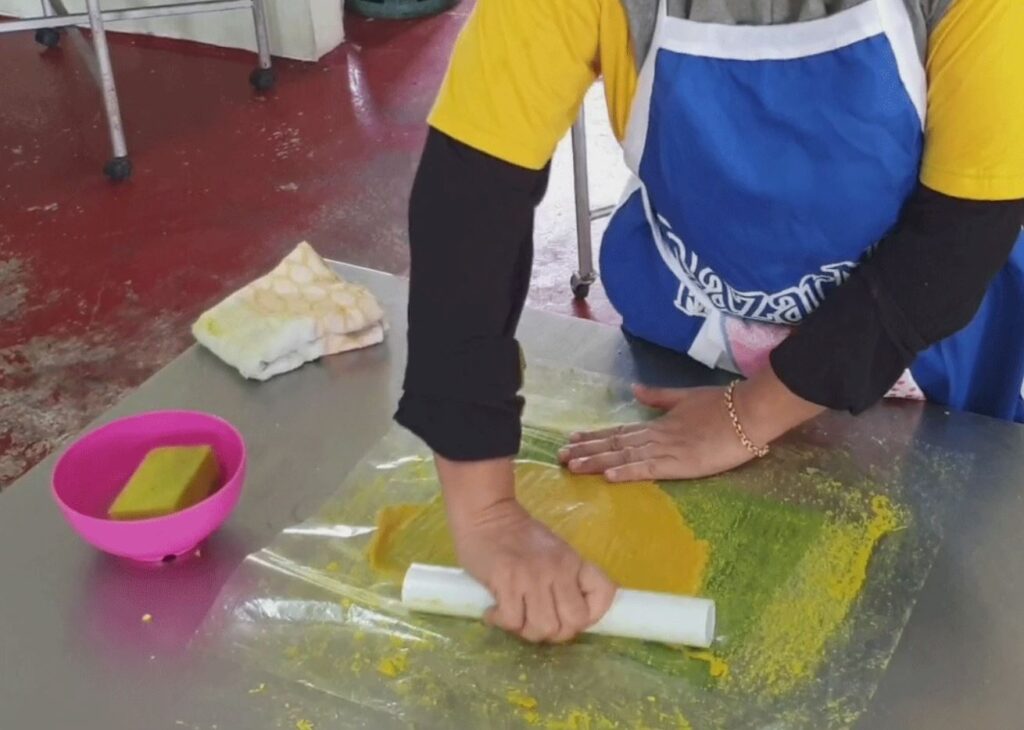 Banana leaf is used to retain Tebaloi's original flavour and smell during the cooking process. The banana leaf with the flattened dough is placed in a wood fire stove for about 20 minutes until the dough is cooked but still soft and malleable. The cooked dough is then removed the stove and peeled of from the banana leaf. It is then cut into squares.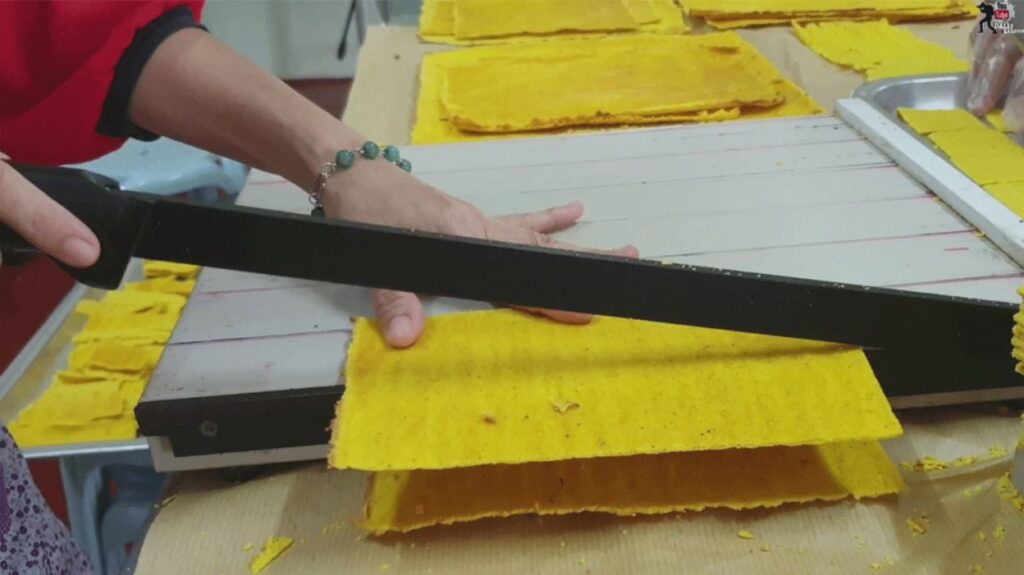 A heavy block is placed on the square dough to further flatten them. The square dough is then put on a drying rack above the wood fire stove for the final drying stage. This makes the Tebaloi crispy and brittle. The drying process gives Tebaloi a very long shelf life too.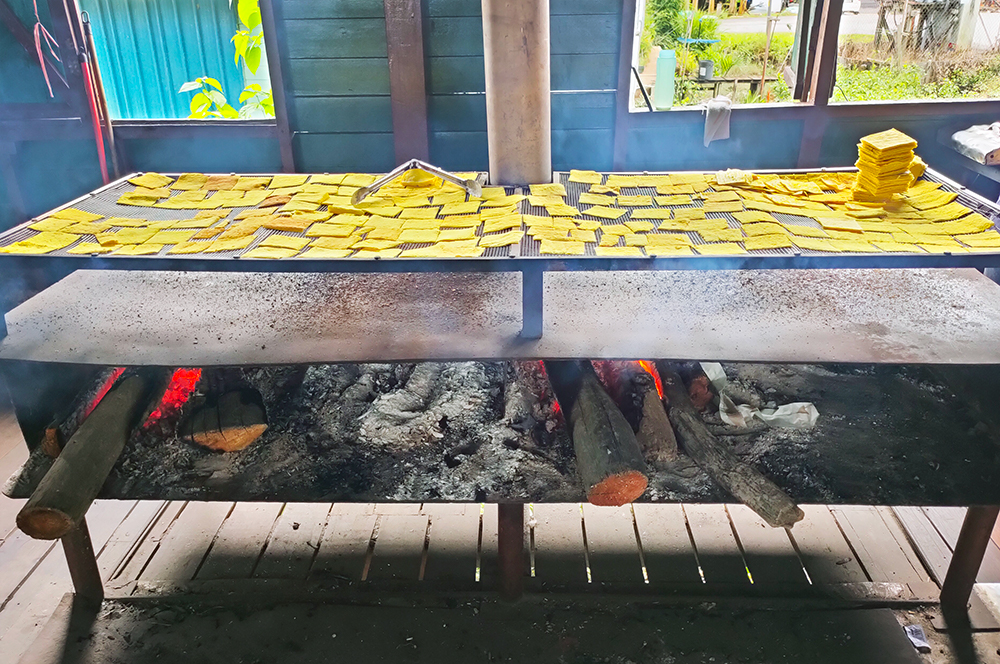 The finished products, once cooled, are stored in airtight containers or sealed in plastic films to maintain the freshness and crispiness.
The traditional method of making Tebaloi with a wood fire stove is believed to produce a crispier product. The smoke from the wood creates a more 'traditional feel' to its flavour as well.
Nowadays, Tebaloi are sold in different colours and various flavours like turmeric, chocolate, strawberry and pandan etc. The snack is perfect to be eaten during tea time.